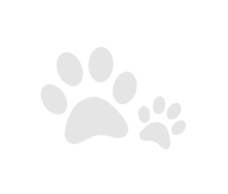 View Stories
Create a Pet Tale
Tucker James Tarter Tarter
Tucker was 13 years old when he passed away. He was loved by everyone , but was a mama& daddy's boy. He never had to be on leash, he walked right beside me and never faltered. He went with me everywhere I could take him. He had several foster brothers and sisters during his lifetime, and always had the same response . " Oh no, another one. They aren't staying ." But he did have 2 boxer brothers and a boxer sister who he showed very quickly that he was the boss. Chance, our oldest male boxer, wouldn't go outside if Tucker wouldn't let him. He waited for Tucker to go first .
We had a routine in the mornings . He would give me soft kisses , I would love him and rub his belly, then he'd dart to the end of the bed , run down his stairs and wait for me to let him outside .
When he went for car rides , he would stand on the door handle, and roll the window down himself , ears blowing in the wind .
I am going to miss him so much.
Subscribe to Tucker James Tarter 's tale to receive updates when new messages have been added to the message wall. We take privacy seriously and do not share your personal information with anyone. Fill in the form below to subscribe.